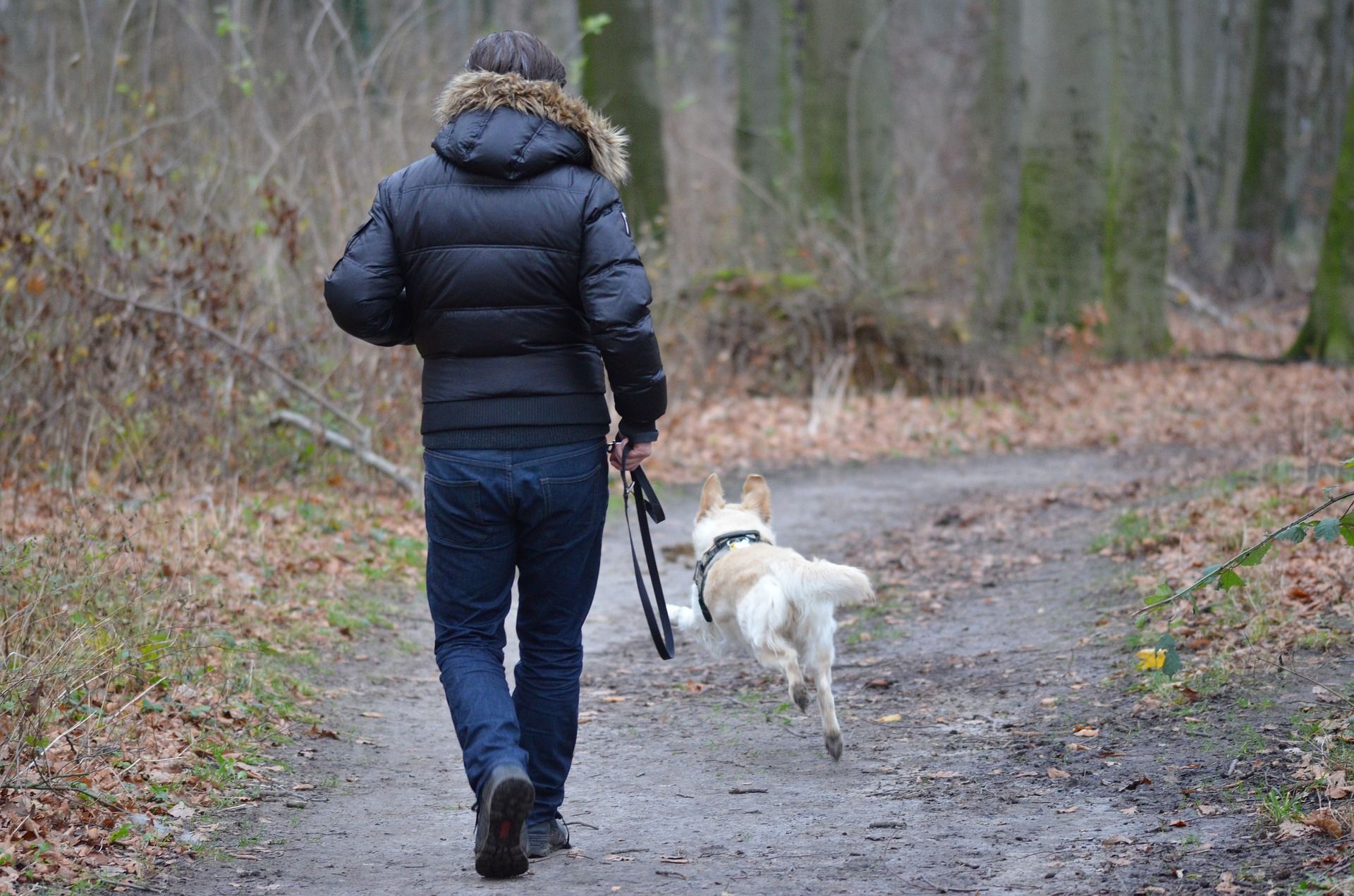 帶你的狗狗散步吧! The Importance Of The Walk

你家的狗是否總是亂叫,或是很緊張且顯得焦躁不安,或是一隻具有侵略性、會亂咬家俱的狗呢?每當有客人來訪時便會產生瘋狂、興奮過度或其他強迫性的行為。如果有以上的問題,這裡有一個簡單的方法可以解決─那就是帶你的狗兒多多出去散步。
 
即使受到完善的照顧、住在狹窄公寓或住在一個擁有較大庭院,但卻沒有滿足自由行動需求並不會讓牠們快樂,一隻快樂的狗是在一個團體中跟隨著牠們的領導者一起探索外面的世界(當然這領導就是你),藉由戶外活動的「所見所聞」來刺激牠們的大腦,消耗完大部分體能享受戶外活動使身心愉快放鬆之後才是教育牠們服從最好的時間。
 
台灣SPCA認為不帶狗出外散步是一件不負責任和殘酷的事情,狗若經常被限制在家會使內心產生挫折感,牠們有一種無法抵抗的刺激促使他們有運動、社交行為和領導統御(牠們知道自己地位在哪裡便會走在領導者的前後)的需求。
 
一但這些需求沒有被滿足,挫折感和焦慮的情緒在精神上會造成龐大的壓力,變成狗的惡夢。在沒有選擇的情況下牠們會產生破壞性的行為,例如到處亂挖、亂咬東西等焦慮的行為,狗狗會因不懂社交行為而去找尋刺激,比方說經常亂叫和太過興奮,至於挫折感則有可能會演變成具有攻擊性的行為。
 
台灣的SPCA建議每天要遛狗至少45分鐘,按照這方式做將可以大大改善這些問題,而且也可以讓狗知道你是一位很好的領導者,當然遛狗並不是只有單方面的好處,到外面跟自己的好朋友(你的狗)一同散步享受陽光,也可以順便舒解自己的壓力及一同欣賞大自然的美麗。
 
試試看吧!!出外走走享受一同散步的滋味,過兩三天注意你倆的感覺是否有所改變,尤其是狗狗的不好行為開始改善了,如果你有一段很長的時間不在家,最好出門前先遛狗,才不會因主人不在家而讓牠感到不愉快!
請記得!一隻累了的狗會是一隻好狗狗!
Do you have a dog who barks too much? Is she a nervous or anxious dog? Does he have aggression issues? Is your dog chewing the furniture? Is she showing some kind of obsession? Does he go crazy when people visit? Does she have separation anxiety.
 
There is one simple thing you can do to help eradicate most of these problems: walk your dog more. It really is that simple.

A dog who is confined to an apartment or even a big yard is not fulfilling his canine needs. What makes a dog happiest is when he is migrating with his pack leader, burning off energy, learning what lies beyond the boundaries of his home, stimulating his mind with all the new smells, sounds, and sights, and enjoying being part of a walking team. And after an energy-draining walk is the best time to make any obedience lessons more effective.
 
 The Taiwan SPCA considers it cruel and irresponsible to not walk a dog. A dog who is confined too often, even to a large yard, is a frustrated dog. He will have an overwhelming need for stimulation, exercise, migration, socialization, and leadership. But when these needs aren't met, all that energy, all that desire for stimulation, all that frustration at not knowing what lies beyond his den, and all that anxiety at not being reminded every day of his place as a follower in a pack will turn your dog into a nightmare. He will be forced to focus his energy on destructive things, such as digging, chewing, and anxious behaviour. He will seek stimulation from antisocial behaviour, such as barking or over excited behaviour. And he could show that frustration through aggressive behaviour.
 
 The Taiwan SPCA recommends walking your dog for at least 45 minutes every day. By doing this, you will be helping your dog lose many of her issues, you'll be reminding her that she has a good leader who she can follow, and you will be experiencing one of the true joys of dog companionship: benefiting from taking time away from your own stresses to enjoy some peaceful time strolling in the open air with your best friend happily walking by your side. Walking your dog every day is great for you, too. Don't see it as a chore; see it for what it really is: a great stress-reliever. And thank your dog for helping you get outside more.
 
 Try it. Set aside 45 minutes a day for you and your dog to step outside and enjoy a nice walk together. Notice how much better you both feel afterwards, and after keeping it up even for just a few days. And then start to notice how any unwanted behaviour starts to disappear. If you can do the long walk before leaving your dog alone for a long period of time, then he is far more likely to relax while you're gone. Remember: a tired dog is a good dog.